Cigars God Of Fire Serie B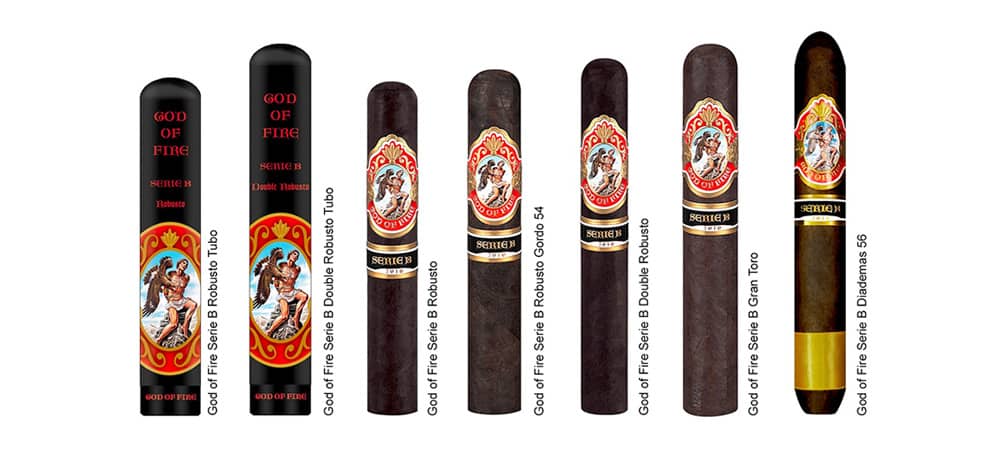 Serie God of Fire Serie B is a premium collection of dark-wrapper cigars that enhances flavor while remaining light enough for any aficionado. The God Of Fire Serie B cigars have a rich, slightly chocolaty taste, with hints of pepper. These are cigars that occasional smokers can enjoy and seasoned smokers will want to smoke every day.  
Cape: Connecticut Broad Leaf (Double Robusto and Gran Toro) and Ecuadorian Sungrown (Robusto and Robusto Gordo 54).
Sous-cape and Tripe: Dominican Republic.