Cigars La Aurora 107 Nicaragua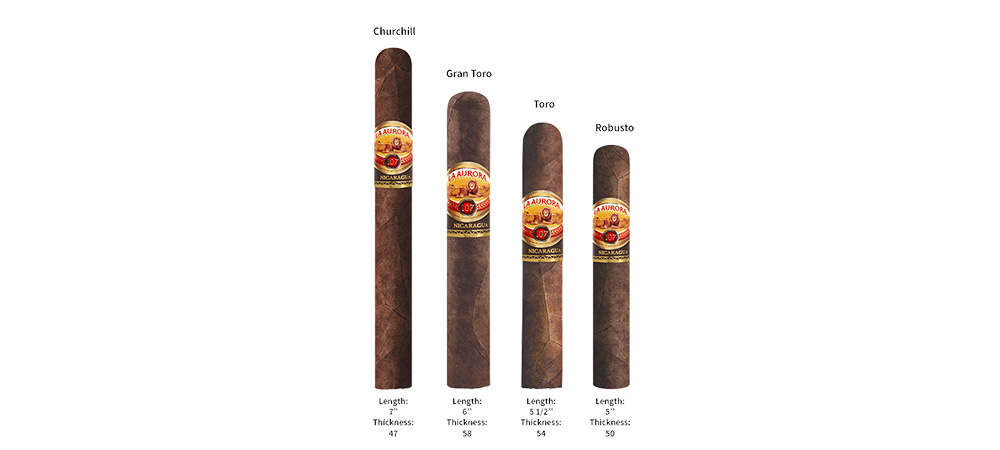 The Tobaccos of the World collection is a journey around the world with our company's most international brand, La Aurora 107 Nicaragua . Aficionados will join the journey by immersing themselves in premium cigars that highlight the organoleptic characteristics of their wrapper leaf origins through their complex blends in each respective offering. La Aurora 107 Nicaragua is the first stop on this journey.
La Aurora 107 Nicaragua comes to life with a varied range of spicy notes accompanied by a subtle touch of leather. A rich balance of earth, wood and floral notes blossoms deeper into the smoke with a characteristic pinch of licorice and walnut.