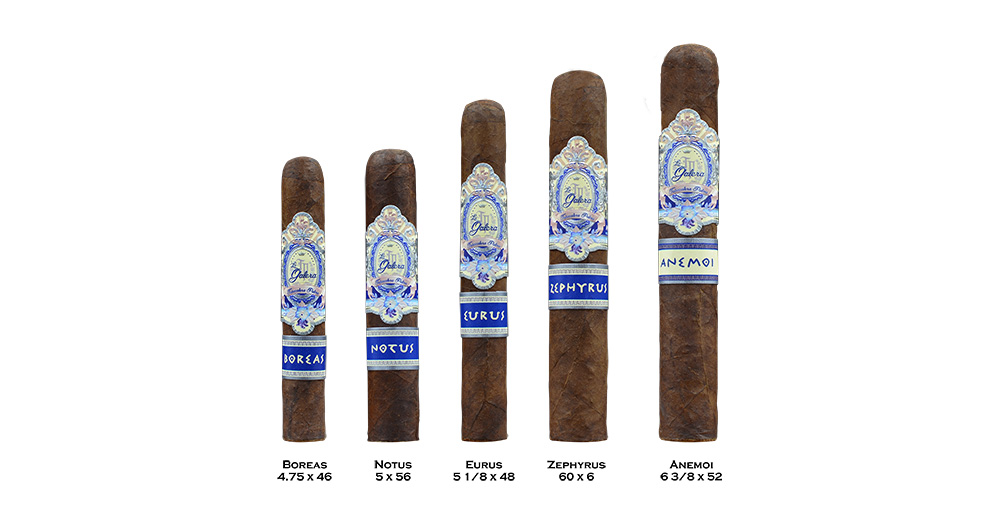 Winds play a very important role in tobacco growing. Winds tell us the best times and places to grow tobacco. Looking at history, we found that the Greeks also understood the importance of the wind.
The Greeks had wind gods, called Anemoi, so we created La Galera Anemoi cigars. Each direction had its own god. Boreas (north), Notos (south), Eurus (east) and Zephyr (west). Each wind direction contributes to creating a great or a bad harvest. That's why we thought it appropriate to finally show our respect.
As you'll see below, in the Dominican Republic, the balance of winds is often the best, and each wind contributes to or detracts from the quality of the tobacco.