Cigars Don Duarte Reserva Privada Fuerte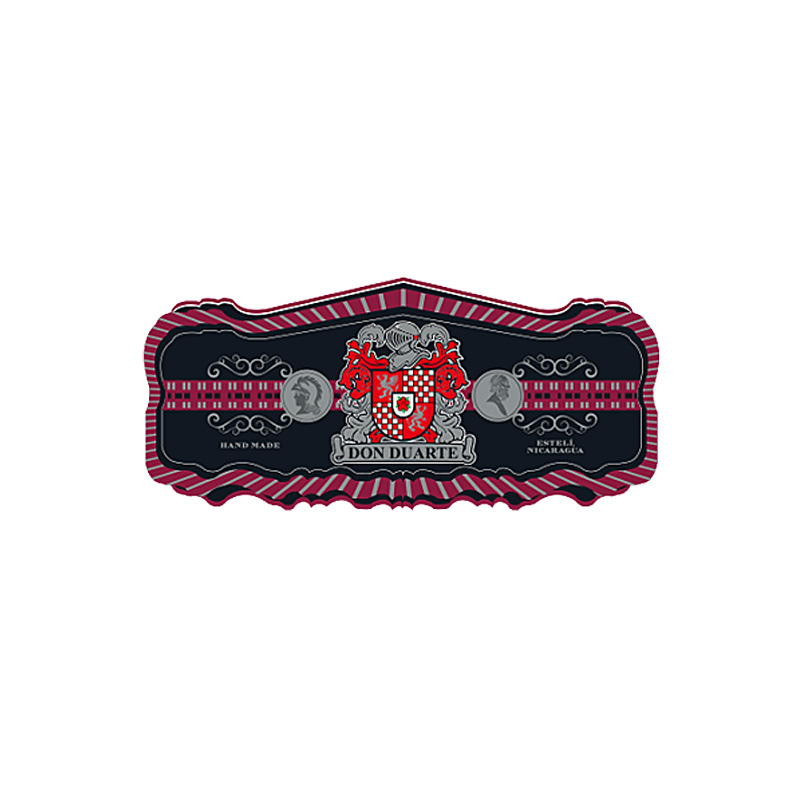 Cigars Don Duarte Reserva Privada Fuerte
The Don Duarte Reserva Privada Fuerte brand
is the most exclusive of the 4 lines of Don Duarte on the cigar market. It exists in the FUERTE, DOBLE FUERTE and MADURO variants. The first two are distinguished by the amount of Ligero used, while the Maduro variant is a "normal" Fuerte covered with a Maduro wrapper leaf.
As can certainly be imagined, the DOBLE Fuerte is thus considerably stronger than the "normal" Fuerte, even if the latter is of course still considerably stronger than the 3 other series from this brand.
The cigars were initiated by Dr. Roger Duarte-Rodriguez, who belongs to one of Nicaragua's oldest cigar dynasties. His smokes are certainly represented among Nicaragua's most interesting secrets. The owner's grandfather, Don Rafael Rodriguez, was one of the first to export Nicaraguan tobacco abroad. His great-grandmother was no less active: the lady with the imposing name of Dona Mariana Duarte Boza was even active in the tobacco business in the previous generation. She already owned a small tabacalera in Masaya. The Duarte-Rodriguez family is even said to be one of the founders of Nicaragua's cigar capital, Esteli, in the north of the country. 
All Don Duarte Reserva Privada formats are 100% handmade longfillers. In total, this line now boasts 5 different vitolas which, in each of the three variants, give a total of 15 different cigars. The blends were developed by Evelio Oviedo, a great name in the industry. Evilio unfortunately passed away too soon in 2009.