Cigars Herrera Esteli Norteño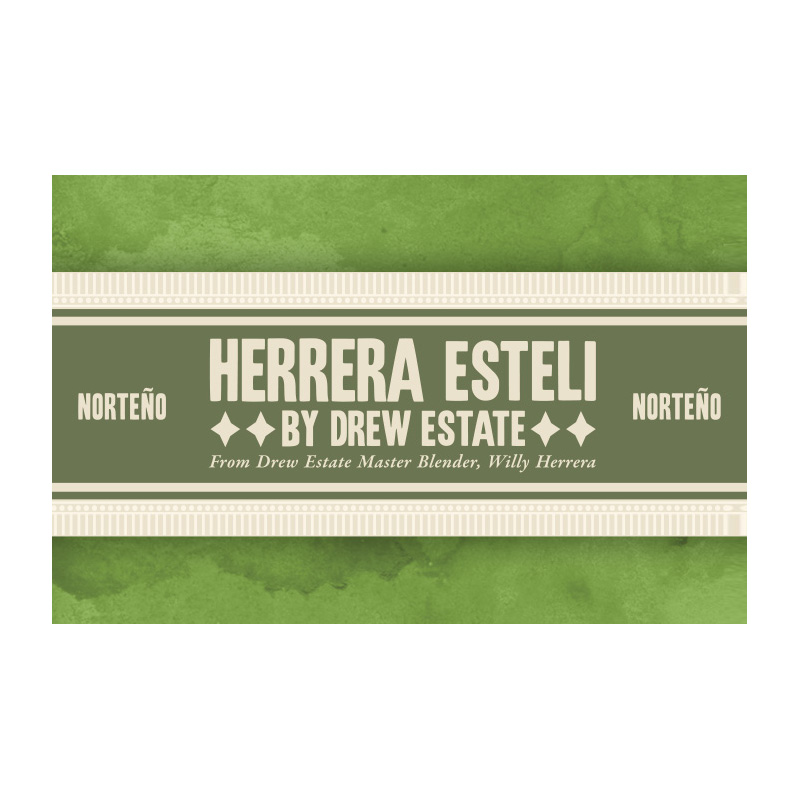 Check out Willy Herrera's "Norteño." This full-bodied Maduro blend is the first cigar brand to be launched at the Drew Estate factory after Willy Herrera was named Master Blender in June 2014.
Willy Herrera's Norteño will knock your socks off with its espresso, cocoa and earthy flavors, as well as a host of other intriguing flavor nuances.
Herrera Esteli Norteño
Willy Herrera's mix
Willy Herrera's blend is a true work of art, and adds a winning cigar to an immensely popular Drew Estate line.
These premium cigars are hand-rolled and use the finest filler tobaccos, carefully hand-picked from the growing regions of Estelí and Jalapa, Nicaragua. The tobacco is wrapped with a pungent Honduran underwrap, then a dark and oily San Andrés wrapper from Mexico .
But who is Willy Herrera? In 2013, he created an iconic brand called Herrera Esteli. The brand was quickly appreciated. Herrera Esteli Piramide Fino managed to take the eighth place on Cigar Aficionado's Top 25 Cigars list with a score of 94. At the time, this was the highest CA score of all time.